Howdy cowboys!Are you curious to see this hot MILF in a new challenge? Have a look at this hot gallery with our hot model! This chick came back home in her lunch break so eager to shove her gifted dildo into her hungry peach! Can you imagine that eager muffin' and all that fun she has each and every single day! This week's motto is squirting each and every single day and she wants to fulfill this challenge and to please her in every day!
In the first day this babe chose her favorite dildo as he was gonna not only penetrate that tight hole of hers but also stimulate her clit in the very same time! Double pleasure minimum time spent with this sex toy! Imagine that deep pleasure that this babe felt while penetrating her cunt faster and faster and also stimulating that clit in the very same time! Have a look at this babe and how she dildo-pleasures her eager and wet pussy! We are waiting for you back as the second day is about to follow!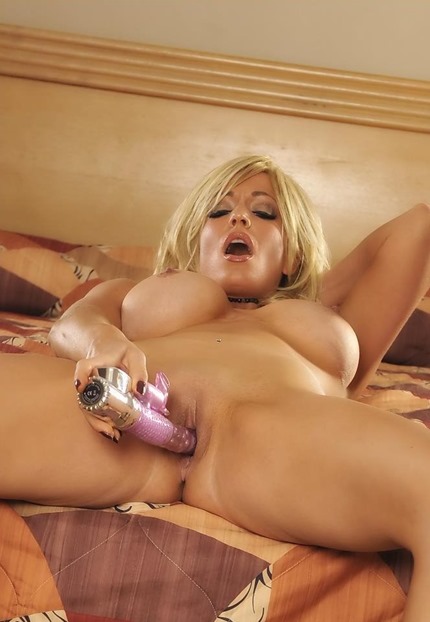 Watch here slutty Mia dildo-fucking her pussy!