It's so good to have you back fellas! Well, it's time for more MILF Mia galleries! This hot babe can't help it even when she is in the kitchen! You know this babe really knows how to cook and she likes cooking almost naked so this time she didn't make an exception! It was her birthday and she wanted to cook some pasta! What she forgot is that she left her black dildo in the drawer where she keeps the spoons and right before finishing the pasta she wanted to try that long dildo!
As this nasty chick hadn't had enough time for herself lately it was time for some nice and quality time, she, her pussy and her long black dildo! It's been a while she said while she was laying on the kitchen table! This babe took her panties down right before shoving that large cock into her cunt! She was so eager so there was no time for prelude! While she was shoving that cock into her peach she began rubbing that clit like crazy ! This chick wanted to cum like crazy so she did, squirting all over the place! Are you eager to see this hot scene and also an extra video? Cause this babe was just getting ready for the party that was about to follow! Enjoy!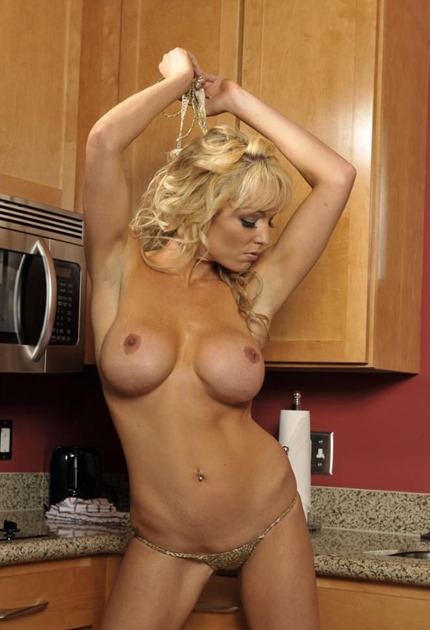 Watch here kinky Mia playing with her huge tits!