It seems like this beautiful MILF has a sexy admirer! As this beautiful babe took her clothes off and her balcony doors were wide open, she observed a curious look from over the fence! This guy was staring at this hot blonde and her hot smoking body were unveiled! In a few seconds she started the show : a stripping session just for him! As she was about to take that hot black lingerie off this guy started to jerk off– he released some creamy cum all over the place then he went upstairs for some more!
This babe cannot say no to this guy as he has a very huge dick that she immediately took into her filthy mouth! This babe was about to suck that fat dick as it was a candy! She stopped out of a sudden and shoved that fat cock into her wet and tight pussy! In a second she was on top of this guy and hammering him like no other! In the end she got her wet and tight pussy all creamed out with his wet and sticky seed! How about some more action? It's time you should have a look at this entire scene! Believe me you will find it quite irresistible! Check it out right now!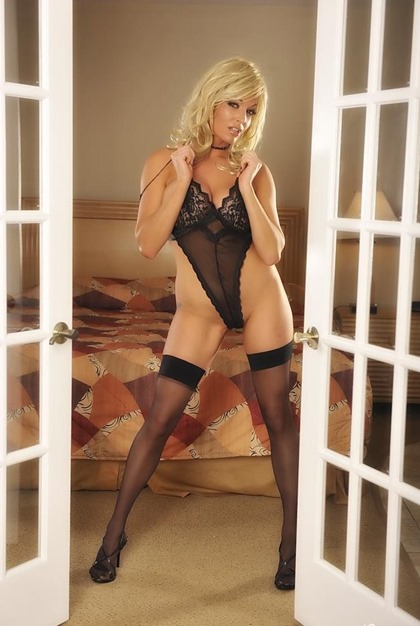 Take a look at sexy Mia taking off her black lingerie!